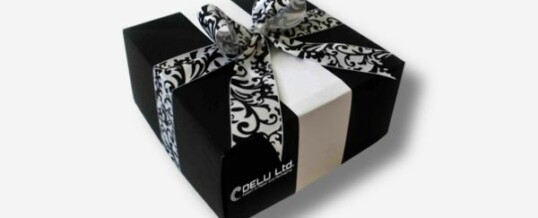 Product description

Product Name : Gift box in Black with bow tie

Product No. : GB004

Description : Box body made from greyboard. Covered with offset printed paper. Printed satin ribbon. Printing and size can be changed up to your specific needs. Handmade and manufactured with finest materials. For storing gift items.

Size : 3,5(L)inch x 3,5(W)inch x 2,5(H)inch

Minimum Order Quantity : 3.000 pcs

Terms : FOB China / TT before shipment

For further information please contact us by Email and/or through our contact form.