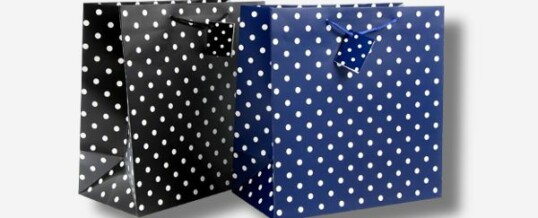 Product description

Product Name : Paper Bag – Small Dots

Product No. : PB020

Description : Paper bag made from strong Art Paper printed in two colors with mat finish. Cord handle. With Tag. Printing and size can be changed up to your specific needs. Made from finest materials.

Size : 12 inch (L) x 8 inch (W) x 10 inch (H)

Minimum Order Quantity : 3.000 pcs

Terms : FOB China / TT before shipment

For further information please contact us by Email and/or through our contact form.